Femme Fatale: October 23
tl;dr click the link in the last paragraph 🌹 happy friyay!
Before all you XY-chromosome humans dismiss today's newsletter, please consider at least sharing it with the XX-chromosome 🍎 -of-your-👁 / wife / gf / partner / sisters / friends. Brownie points if you do read it yourself, because you know, it takes two to tango 💃 !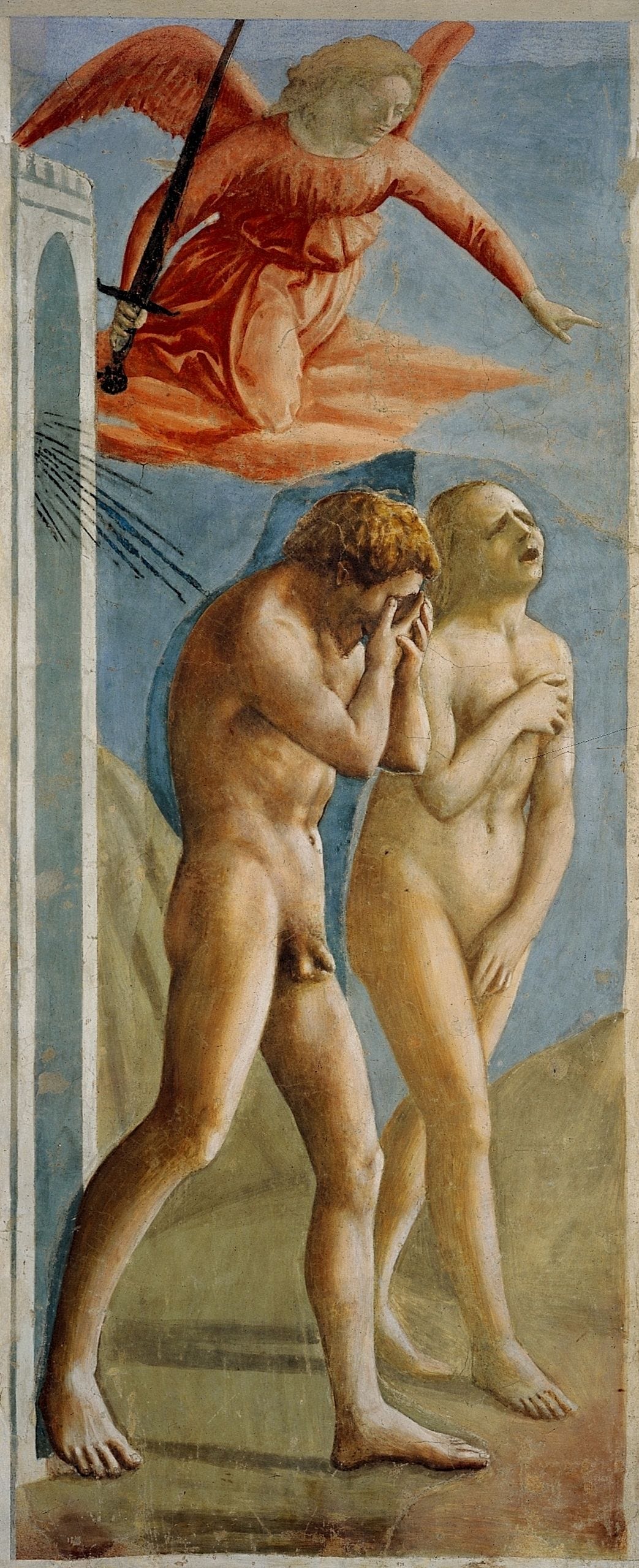 Masaccio's "Expulsion from the Garden of Eden" via Artsy.net
---
Now that we checked off the cultured box, an interesting factoid to bring us back to the present:
There are more than 100 fertility awareness based (FAB) mobile apps with more than 200 million downloads and they are becoming increasingly popular for contraception and pregnancy planning.

In the health and fitness category, period trackers come second only to apps which monitor running.
Despite their popularity, it seems that the current tech isn't depicting our biological realities accurately enough. And our over-reliance on them is possibly contributing to these shocking stats around (failed) contraceptive efforts:
About one in four women in the U.S. will have an abortion by age 45.

This is down from one in three a few years ago – primarily due to increased usage of long-acting reversible contraception.

One in nine sexually experienced women of reproductive age have used emergency contraception, as of 2010.
Isn't that 🤯 🤯 🤯 ? Despite being in the 21st century, driving electric cars, and ordering everything from lunch to shampoo through the convenience of our phones, it seems that we as a society are still in the Dark Ages when it comes to fertility-awareness!
Personally, I can attest to the (Dark) Times we live in. My own earnestness around female-hormone-health has been met with a paucity of reliable (unsponsored and unbiased) literature on the topic. Between 👹-pharma-sponsored 'trials' and 🧙‍♂️-woo-woo 'tales', there is a vast desert and a dearth of knowledge / data / resources.
With that in mind, my friend Denise & I started a small project. For now, we are trying to gather data through this anonymous survey that will only take 1-2 minutes max. to complete. We are trying to compile data from as many women of reproductive age as possible. It would mean so much if you (if you fit the description) could complete it and share it with others. Thank you!
xx
AMI